Limos.com for Business
You focus on business; we'll take care of airport car service
Limos.com for Business is driven by the belief that managing a business takes hard work, but traveling to and from the airport should not. As the world's largest marketplace for private car service, Limos.com offers a state-of-the-art booking platform that simplifies ground transportation for organizations and their travelers. As a result, our car service to the airport is quick, comfortable and reliable.
Wherever you are traveling, chances are Limos.com for Business will have an airport town car waiting for you. That is because Limos.com for Business car service is available in more than 62 countries. In addition, our corporate program reduces your airport car service costs while streamlining the reservation process.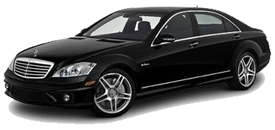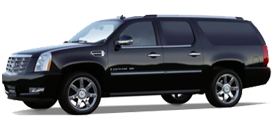 Travel Management System (TMS) and GDS Integration
Booking business travel arrangements takes time and costs you money. Limos.com for Business uses a booking platform that is integrated into all of the major TMS and GDS systems, which makes booking your town car service the simplest and quickest part of all your travel arrangements.
Advanced Management Tools
Limos.com for Business airport car service also gives travelers, managers and executive assistants access to all of our advanced controls. Because we are a top car service provider, we make available all information related to comprehensive reporting, account management, policy settings, user privileges and third-party agency integration.
Significant Savings
Whether you wish to ride in an executive limo or town car service, we have developed relationships with thousands of car services, allowing us to negotiate and deliver the best prices to our Limos.com for Business clients.
All-Inclusive Pricing
When booking with Limos.com for Business, the price we list is the price you pay. Period. Our booking service makes it easy to compare airport limo services and book your ride. Plus, all posted prices are flat rates, and include tax and tip.
Service Levels
Because you expect great things from an airport car service, we have even higher expectations for our car service partners. Every one of our chauffeur service providers must undergo a thorough screening to ensure they provide you with an executive limo service that will delight you and your colleagues and business partners.
World-Class Service
Limos.com for Business is committed to providing our travelers with the most reliable, convenient and quickest airport limo service through every step of the travel process: from booking car service to the time you arrive at your final destination. We are committed to providing our clients with exceptional service and support across all aspects of their relationship with us. In addition to providing 24/7 live customer phone support.