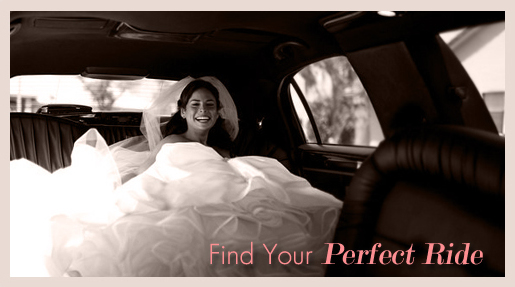 7 questions you should ask yourself when booking a limo for your wedding
When is the wedding?

Springtime is definitely the busy season for weddings. For limos, spring is also prom season so prices rise dramatically as the demand for limo services skyrockets and limo options are fewer. Like other wedding services, limo prices can rise as much as 30% with a required rental time of 8 hours in the spring. If your wedding date is in the spring, it's a good idea to start your search and make your reservations a year in advance.

What should I budget?

Your transportation budget obviously depends on the type and number of vehicles you plan on renting. Most limo companies require a rental minimum of 3 hours. Most services don't offer pick-up and drop-off services as this only consumes 1 hour of time. If you plan on taking a limo from the reception to your honeymoon suite, estimate distance, traffic, and other factors that might mean additional time. If your honeymoon getaway is far out of town for example, you must also factor in the time the limo operator needs to get back to the garage after you're dropped off. A typical wedding package runs from $250-$500 for 3 hours of service. Exotic vehicles are generally higher.

When should I reserve?

All of the vehicles you see on our Limos.com website are available and ready for rental. However, we advise you to begin shopping for your wedding limo 6 to 9 months before your wedding date to ensure you receive your vehicle and package of choice.

What kind of ride should I get?

Your choice of the type of transportation depends on your vision for your wedding, the needs of your guests, and the size of the wedding party. There are a lot of options out there - everything from classic cars to stretch SUVs. Stumped on what to get? Check out our Vehicle Guide.

Will my wedding party fit in the limo?

Most stretch sedan limousines are simply not big enough to accommodate 14 people comfortably. Exotic vehicles can definitely fit the bill and accommodate larger parties - with a splashy entrance. Mini/party buses and motorcoaches are great options for bigger groups. Some feature wrap-around seating that will hold fewer people, but provide a fun environment for socializing. When searching on Limos.com, be sure to specify the minimum number of people you want traveling and we'll show you vehicle options that can hold your party.

Should I get a contract?

Having a contract with your limo company is a wise decision which will help avert any future problems should your hired service not perform to your expectations. However, all of the limousine providers on Limos.com are thoroughly selected and screened. And we strive to offer you the best choices possible.

Do I need to provide transportation for my guests?

If you have a lot of guests coming in for your wedding, you should give some thought to their transportation needs. Are they staying at one hotel? Will they rent a car, or is parking available? Many limo companies offer chartered vans and buses to help get all of your guests to the wedding and reception - no parking required. If your wedding is in an urban area, it can often be a more budget friendly choice then reserving parking or valet service.