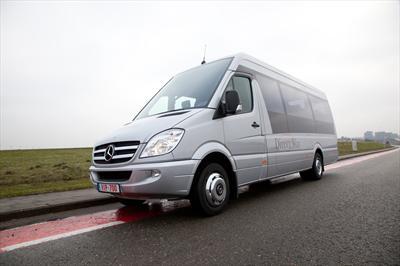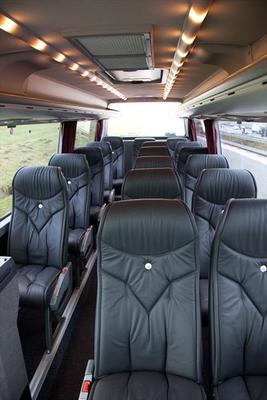 Mini-Bus - Shuttle Style Seating
Color: Black
Direct Way Limousines
As a fusion of expertise and immaculate resources Direct Way provides premium chauffeured-transportation in Brussels, Belgium and neighboring countries. Being specialized in the premium segment of ground transportation, Direct Way perfectly combines the irreplaceable human factor of a experienced and discrete 5 star chauffeur with the material dimension of first class vehicles.
Details
Located in Brussels, Belgium
Year business started: 1991
20 vehicles total.
Member since 01/09/2007.
Affiliations
National Limousine Association
American Limousine Association
Chamber of Commerce
---
Reviews
"The driver, Kaplan, was very professional and kind. He went out of his way to make out experience first class!"

"The driver was an hour late picking me up and he took me to the wrong hotel even though I showed him a map and the address. "